Set Lowest Price Alert
×
Notify me, when price drops
Set Alert for Product: Original Prusa MINI+ Semi-assembled 3D Printer - $459.00

Introducing our new compact 3D printer with all the bells and whistles you would expect from the creators of the award-winning Original Prusa i3 MK2 and MK3S! The MINI+ is a big printer in a compact body. We did our best to squeeze as many features into the lowest possible price as possible....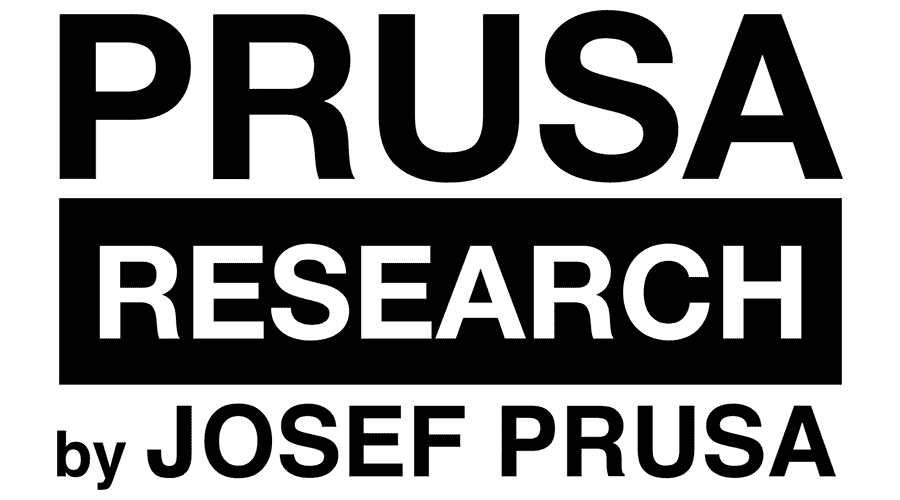 Check all prices
All great things come in small sizes. The Original Prusa MINI is a compact 3D Printer that can be used for both personal and commercial purposes. It is a unique product that may be small but possesses all the advanced features you would expect in an Original Prusa 3D printer. The Original Prusa MINI is a miracle product. It may be small but it is surely an upgrade to many other printers in the market.
Last updated on June 26, 2022 5:32 pm

The Original Prusa MINI+ Semi-assembled 3D Printer
It's time to get to work on producing your prints. You have the product ideas and the 3D filament on hand; you even have a 3D printer and a place to work. Too bad you are confined to a factory workspace due to the size constrictions of your 3D printers. Don't despair. The people at Prusa Research got you covered. What you need is the Original Prusa MINI+.
The Prusa MINI+ is a compact 3D printer usable in a wider variety of workplaces than conventional printers. This innovative 3D printer is functional in typical and atypical workspaces yet has all the features you want from traditional printers. It is a superb printer to use for both personal and commercial uses.
You will love the Prusa MINI+, which is sure to be a favorite among 3D printing enthusiasts. It is a fully equipped 3D printer that features sensorless homing, automatic Mesh Bed Calibration, replaceable nozzles, network connectivity, USB printing, and a full-color LCD screen. Prusa went out of their way to build a conventional printer's qualities into this compact body. Great things indeed come in small sizes!
Technical Features of the Original Prusa MINI+
Here are the product specifications of the Original Prusa MINI+:
-Dimensions (excluding spool holder and external PSU):  38 x 33 x 38 cm (15 x 13 x 15 in)
-Build Volume: 180 x 180 x 180 mm (7 x 7 x 7 in)
-Layer Height: 0.05 – 0.25 mm
-Nozzle: 0.4 mm default (can support a wide range of other nozzle diameters)
-Filament Size: 1.75 mm
-Max Travel Speed: 200+ mm/s
-Max Nozzle Temperature: 280 °C / 536 °F
-Max Heat Bed Temperature: 100 °C / 212 °F
-Extruder: Bowden system, with 3:1 gearing
-Weight: 4.5 kg (9.9 lb)
-Shipping Box Dimensions: 11kg, 14.5 x 26.5 x 40.5 cm (19 x 10 x 16 in)
Additional Product Features
The Original Prusa MINI+ is compatible to use with a wide variety of the popular thermoplastic printing materials available on the market. These supporting materials include PLA, PETG, ASA, ABS, PVA, Nylon, Woodfill, and many other supported materials.
Removable magnetic steel sheets accommodate the print surface of the Original Prusa MINI+. These interchangeable and flexible print plates have different surface finishes for various printing options. The heat bed has a cold corner compensation feature.
The Original Prusa MINI+ 3D printer has a print volume of 18cm (7 in) cubed. It features removable spring steel sheets, ethernet, ESP Wi Fi module, and optional WiFi and connects to Prusa's custom-made 32-bit Buddy mainboard, with silent 2209 Trinamic drivers.
Easy To Use
The Original Prusa MINI+ will undoubtedly be the printer choice of enthusiasts around the globe. The compact design of the Original Prusa MINI+ is excellent for beginners. The Prusa MINI is also a perfect option for companies seeking to build an entire print farm.
In addition to the MINI+, another option is the semi-assembled 3D printer, also produced by Prusa. With the Original Prusa MINI+, you get the advantage of the compact size and functional versatility. You also get all the popular features of a conventional printer.
The printer kit is another way for someone to start in the 3D printing world by allowing you to build the printer yourself and learn how the printer works. The Semi-Assembled 3D Printer takes approximately six hours to assemble.
Color LCD Screen Configure
The Original Prusa MINI+ 3D printer features a 2.8", 240 x 320 LCD digital screen. The screen offers a high degree of pixels, with a range of 65,000 colors and an object preview window. With just a few clicks, you have endless options at your fingertips.
The 32-Bit Controller
The Prusa MINI+ STM32 32-bit Controller offers more power options. Featured in the MINI+ is Prusa's own 32-bit "Buddy" Motherboard, with Trinamic 2209 drivers. This feature helps you use farm management software and any future firmware updates. You also can print farm easily with this Prusa innovation. If you want a printing farm, this is an effective way to do it. It also makes it easy to export perfect print files.
The Prusa MINI+ is also compatible with the Prusa in-house developed PrusaSlicer software. The PrusaSlicer offers "ready to print" settings for your print model. The PrusaSlice software saves you time and increases the accuracy of the print.
Network Connectivity
The Prusa MINI+ connects to a standard ethernet port. It also has an optional future ESP WiFi module upgrade. This feature allows you to send selected files to your printer wirelessly. With the wireless module, you can download OTA firmware updates, making your Prusa MINI+ ready for any future firmware update. All these features enable the easy management of the whole print farm.
Making great prints couldn't be easier. A new menu appears with an object preview once the sliced object is loaded from the USB drive. When you confirm the selection with a click of the control wheel, your unique print is on its way. This one-click printing procedure makes creating great 3D printing projects easy, allowing you to have the time to dream up other great projects.
The SuperPinda Probe Feature
Another great feature of the Original Prusa MINI+ 3D printer is the SuperPinda Probe sensor. The probe offers a fully automated Mesh Bed leveling process. The printer analyzes the printing bed area to create a "virtual height map" of the printing area. This feature ensures the accuracy of the critical first layer to make an accurate quality print.
Flexible Print Sheets
Now that your print is complete, the printed object now needs to be carefully removed. With the magnetic heatbed and removable flexible print sheets removing the print becomes safe and easy. The print is easily removed by bending the spring steel sheets. The surface of the steel sheets is also easy to maintain and comes in both smooth and textured variants.
Safety Features
Boasting the great features of the Original Prusa MINI+ 3D printer, the features need mentioning. Prusa thoroughly tests each printer in-house. The quality testing of each printer ensures that you get a reliable and safe-to-use product. The Prusa MINI+ is equipped with three thermistors and a high-quality power supply.
Prusa Value
When you own a Prusa Product, you know you have a quality tested in-house, high-quality 3D product. You will find it to be a 3D printing workhorse and a 3D printer for everyone. In addition to being a quality product with great printing features, the Original Prusa MINI+ 3D printer sells at a reasonable price. The affordable price makes the Original Prusa MINI+ a product suitable for both private and corporate use.
With the Prusa MINI+, you also get the same quality features as Prusa's award-winning Original Prusa i3 MK3S printer. Because of all this, you get an affordable, versatile 3D printer. All Prusa Research's products are quality assured and guaranteed by Josef Prusa, owner and founder of Prusa Research.
The Original Prusa MINI+ 3D printer is a compact printer with all the conventional features and is easy and fun to use. Other 3D printers don't come close to the Prusa value. You get open-source slicing software, safe and reliable information for your projects, and features that provide fine-tuned profiles. With Prusa Research, a great quality printer is just the beginning. Great printer price. Great performance. Versatile applications. What more could you ask?
Specification:
Prusa MINI+
| | |
| --- | --- |
| Brand | Prusa |
| Build volume | 180X180X180 |
| Max Bed Temperature (°C) | 100 |
| Max Nozzle Temperature (°C) | 280 |
| Max Chamber Temperature (°C) | Without Hot Air Chamber |
| Build Plate Type | PEI sheet |
| Removable Bed | Include |
| Bed Leveling Type | Automatic |
| Filament Flow Sensor | Include |
| Power Supply (PSU) | Internal |
| Powercut auto resume | Include |
| Printer Body | Open |
| Screen Type | Regular Screen |
| Layer Resolution | 0.05 |
| Camera | Not Include |
| File Transfer | Ethernet, USB Stick, WiFi |
| Filament Compatibility | ABS, ASA, Flexible, PETG, PLA |
| Printing Speed (mm/s) | 200 |
| Nozzle Diameter (mm) | 0.40 |
| Nozzle Type | V6 |
| Extruder Number | 1 |
| Extruder Type | Single Bowden Extruder |